Raspberry Pi Passive Cooling Mods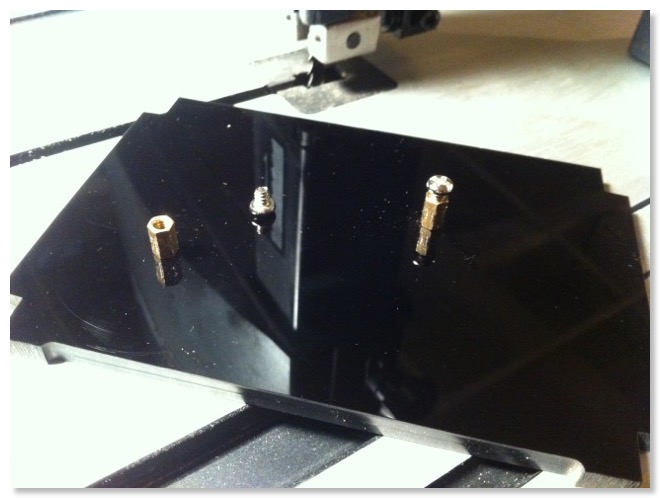 Black
acrylic
base tapped with motherboard standoffs and screws.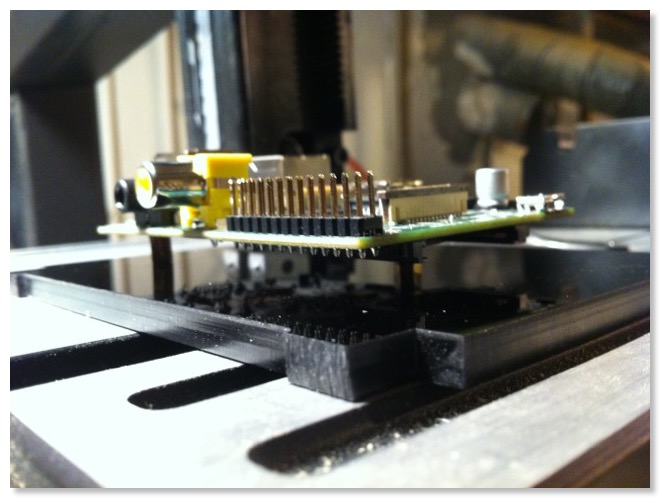 Raspberry Pi
attached to stable cassis, showing clearance for airflow.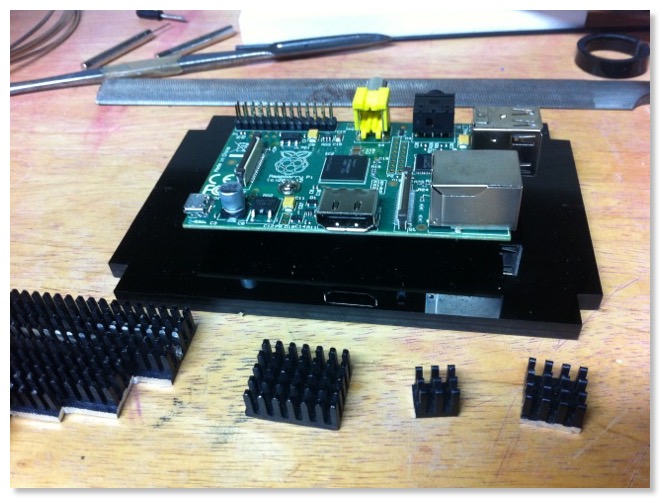 Old Pentium-era heatsink cut with jeweler's saw, filed and
lapped
for best surface area contact with the chips.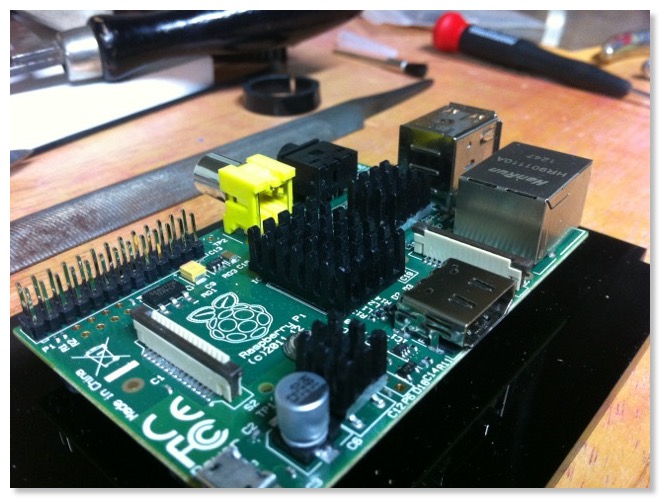 Heatsinks adhered to chipsets with
cyanoacrylate
and
thermal compound
.
Overclocking
past 1.0GHz is now possible.